Community Ophthalmology Work
The founders of the hospital have a deep sense of awareness about the plight of the vast majority of the poor patients of this country for whom there are no services or the services are hardly worth mentioning. While we are a small set-up as yet with no government or organizational backing, yet it has been our endeavor not to turn away any patient for lack of funds. In our brief two and a half years since we started, we have performed many free surgeries for genuinely poor patients including some children afflicted with congenital cataract.
We have also held many free eye check-up camps in and around Kota. It has also been our endeavor to spread general awareness about eye diseases and care of the eyes, for which we have held camps and lectures at various educational organizations in Kota.
We are committed to strengthening our free and community work in the future and if you wish to send any genuinely poor patient, for which we can be of any help, we would try our best. Similarly, if at all you decide to sponsor some surgery etc. at our hospital for a needy patient, we can assure you of our best services and gratitude.

Mobile eye care bus service for outreach activities in the small towns and villages adjoining Kota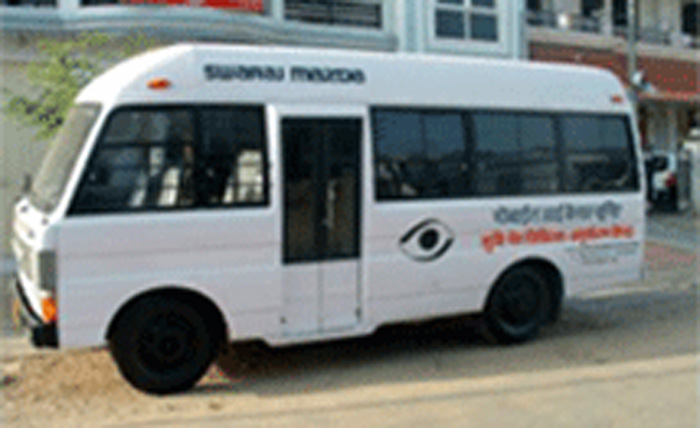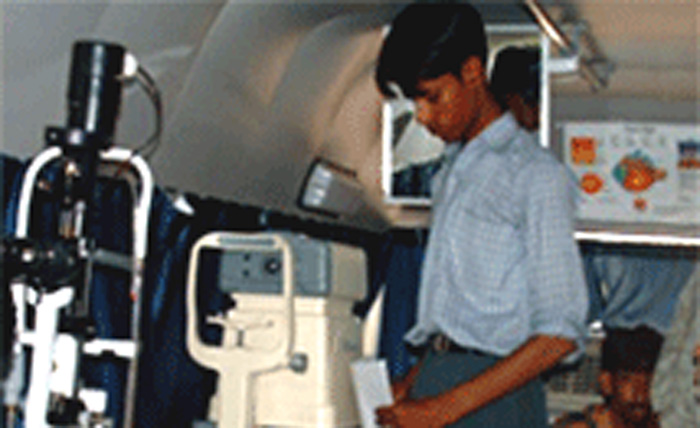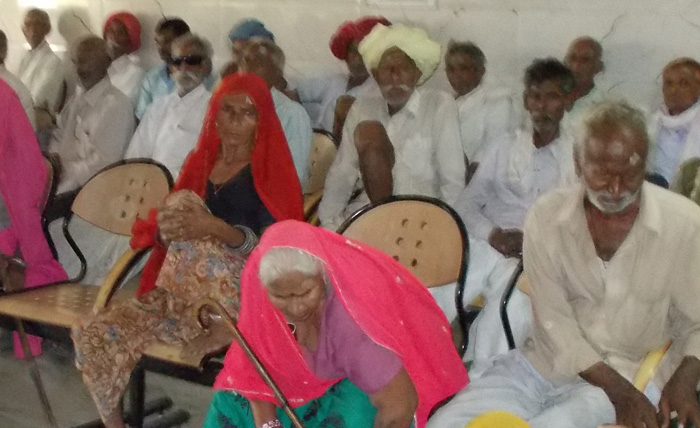 Dr. Vidushi Sharma giving talks related to care of the eyes and awareness about eye diseases at various educational organizations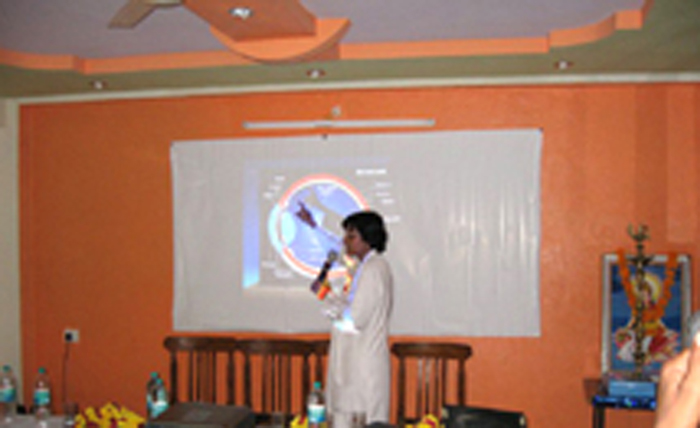 Free eye check-up camps organized by the SuVi Eye Hospital team at diverse set-ups, from coaching institutions to all religious organizations and government offices